We are on a new build and like the previous one is running like a beast.
The update downloaded in no time and the installation process took about 40 minutes to install within windows and then took another 20 minutes with several reboots.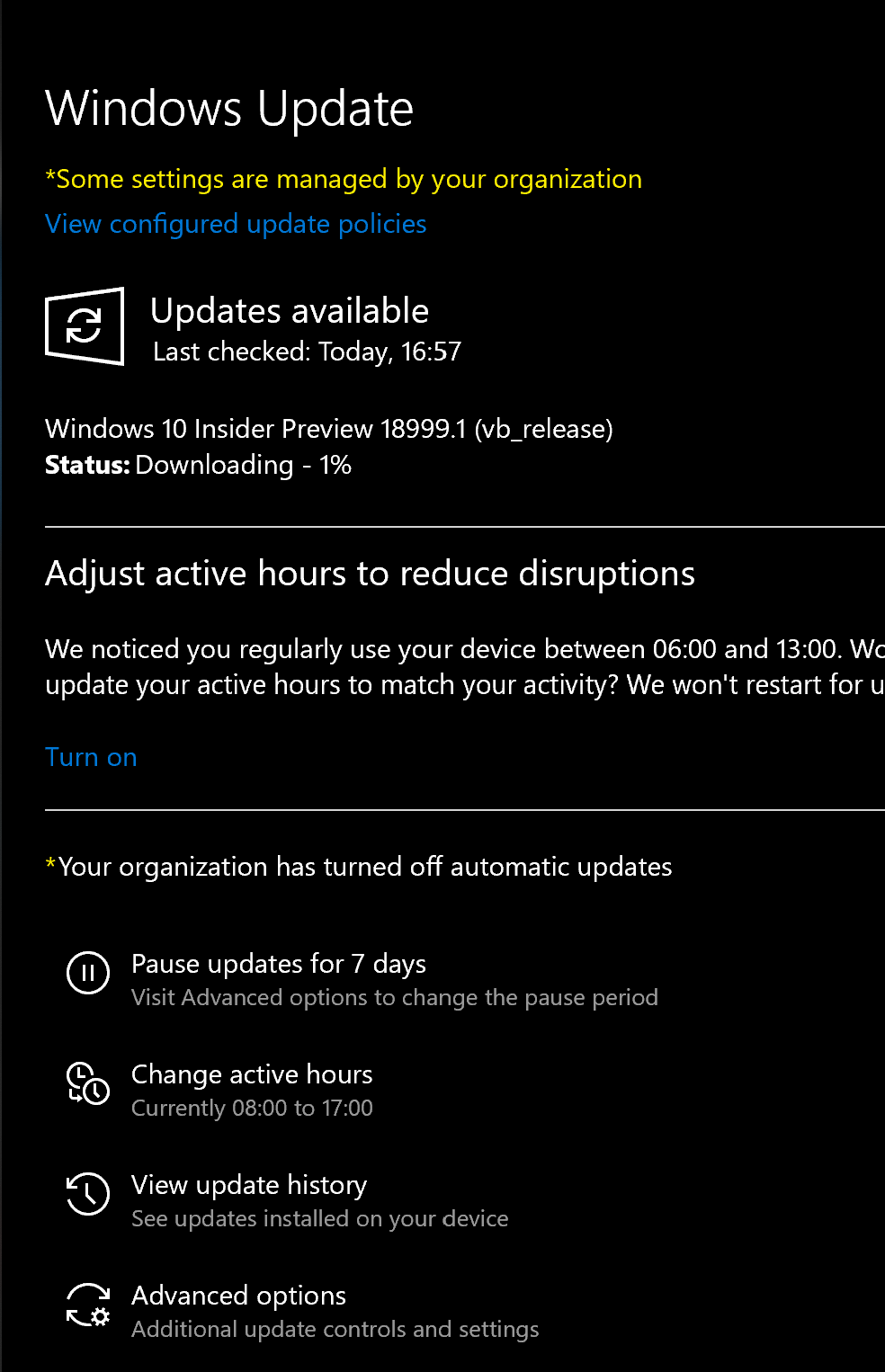 The camera worked on the first login and face recognition worked fine.
The snipping tool that has been available in the previous builds works so smoothly, tested it out again today and no issues.
The fans on my machine still going a bit mad after updating but calmed down once everything was done.
The battery charging icon is now updating again. On the previous build it showed the charger connected but didn't show the bar filling with the charge, which is is doing now.
List of changes I would like to see in future builds:
Mail Icon to update with the correct office build installed.
Notepad to include a highlight and bold option.
Edge to have an option to allow flash for a particular website and not ask you each time if you want to allow once.
Dark mode to follow in apps, for example if you have dark mode enabled in windows then have apps detect it and prompt you to switch.
I have only been testing this build for a few hours and not seen any issues so far.
What I did notice is the speed of the Microsoft Store, it seems like improvements were done as apps downloaded pretty quickly and new updates detected without any errors.
Happy updating.
#WindowsInsider